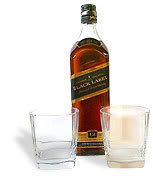 After Albertsons closed, I found a new liquor store down the street. I decided to try Johnnie Walker Black, which quickly became a favorite (at least at my budget). I usually buy about one bottle a month. After Christmas, they were sold out of the Walker Black, so the guy there suggested Glenrothes, a smooth Speyside that was probably my favorite that I've tried so far.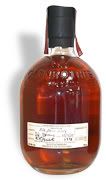 For my birthday, Dani got me a bottle of The Balvenie Double Wood, aged first in a Whisky Oak cask, and then in Sherry Oak. It has a complex flavor, and you can taste the different woods used to age it. I've only had it a couple of times so far, as I've been too busy with school to drink very often lately, but I'm really starting to like it.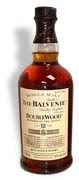 I'm still learning and getting into scotch. So far, I mostly like smooth, simple flavors. As I try more of them and develop my taste for it, I imagine I'll enjoy the more complex options.
I started drinking scotch a few months ago. The Albertsons where I used to buy alcohol closed, so they had clearance prices on on all the liquor. I decided to try a 12 yr. old blended (can't remember the name) for $15 that was originally $50. I had been looking for something I could drink straight, as mixing Coke and Dr. Pepper into things wasn't exactly helping my waistline (although I still enjoy a good ginger ale mixed with cognac). Anyway, the scotch I got was pretty good, especially when I discovered the level of smoothness you get from letting a little ice melt into it.
Current Mood:

busy

Current Music:

"Hip Hop" - Dead Prez