The bartender didn't seem to know what the hell they were doing, which was odd given the types of upscale drinks they offered. I got a shitty mojito, and then figured I'd try some Johnnie Walker Blue Label ($150-200 a bottle, $30 for the single drink) since most of the dinner was going to be reimbursed. I asked for it with a splash of water (no ice). I finally got it about fifteen minutes later with so much water and ice in it, I could barely taste it. I would have sent it back, but I couldn't for reasons I can not currently disclose (wink, wink). Anyway, I'd give a rating for the scotch, but I couldn't taste it well enough.
All in all, I'm just glad we didn't have to pay for most of it. Otherwise, I'd be pissed. It really wasn't horrible, but I expect much better for a price like that, and from a place where we've had some really fantastic meals before.
P.S. Got a bottle of Glenfiddich 15 yo. Solera Reserve, which is now cheaper than JW Black. Not the best I've had, but decent given the price. 3/5.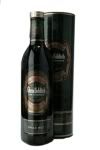 So we went to the Melting Pot fondue restaurant in Boca last night. The two we'd been to previously were pretty fancy and had great atmosphere, service, food, etc. This one felt more like being at Applebees. The food was mostly pretty good, but everything else was crap. We had a table of about ten screaming kids next to us acting like they were at Chuck E. Cheese the whole time. We asked the manager to do something about it since we were paying a hell of a lot of money to try to have a nice dinner. His response was, "Well they'll leave pretty soon." By soon, I guess he meant 20 minutes later. The music ("Margheritaville", etc.) made me feel like we were at Hooters. Our waitress was okay, but not nearly as good as we usually get there. She didn't even flambe our amaretto chocolate like she was supposed to (which was one of the highlights of our previous visit).
Current Mood:

annoyed

Current Music:

The Doors - "People Are Strange"