I brought it to the dealership the next day, and they cleared the codes out of the BCM computer, saying that might fix it. It didn't. I brought it in the following Monday. This time, the tech plugged his computer into the car and had me drive it until we got it to stall (in all the driving they'd supposedly done with the car, they never had any problems with it, even though i had them most of the time). I got another rental, and left it there for another day.

When I picked it up, they told me they had replaced a wiring harness between the crankshaft sensor and the alternator. Apparently, the wires were installed in such a way that they were touching part of the air conditioning system. The casing had melted off of two of them, leaving the wires exposed, so that when the car was tilted upward (going up a hill) or made a wide left turn, they would touch and short out. I've had it back for almost a week now, and haven't really had any problems with it, so hopefully that took care of everything.

So, all in all, that's:
10 trips to the dealership (roughly)
3 rentals
80 dollars spent (removing the alarm and upgrading one of the rentals)

Also, I spent half the day Friday running around between campuses and dealing with nasty, bitchy BCC people trying to get enrolled in this religion class that Dani told me I needed, only to find out it was the wrong one. I logged on and got into the right one in about five minutes. Punk-ass woman.
I had to get my alarm taken out, because they said that might be the problem. They told me it was installed very poorly, although the technician who removed it didn't think it was all that bad. He said the alarm itself was about the cheapest crap you could buy, though (the brand was Micro). I haven't really even used the alarm itself for more than a year, because I was tired of it going off for no reason all the time. I do miss the keyless entry, though. Anyway, the car actually ran smoothly for a few hours after he took it out. On the way home, though, the transmission got so jerky, it felt like the car was about to fall apart.
Current Mood:

apathetic

Current Music:

Poison - Nothin But a Good Time
Until about one year later (to the day, if you want to get technical) when it started to happen again. Now, however, it's thrown in a noticeable lack of power and feels like it doesn't know what gear it wants to be in about half the time. I brought it in again. Fixed again. Problem solved.
For about a day. Then it started again, but I wasn't able to bring it back in until about a week later. Unfortunately, the problem stopped happening the night before I could bring it in, so they said they couldn't find anything wrong with it. One day later: starts again. I bring it in. They fix the steering column assembly (the power steering was also having trouble) and reprogram the ECM computer. Less than twenty minutes after I pick it up, I go over a bump heading into a parking lot and the engine shuts down. Everything was still happening, too (although the steering was better).
So today I brought it in yet again. This time, they gave me a rental (this nice, shiny truck) and they haven't called me yet, which hopefully means they're really looking into it this time. I have three more years on the warranty, but I definitely don't want to be bringing it in every couple of days until then.
I've been having problems with my Saturn Ion. About a year after I got it, it started doing this weird thing where if I went over certain bumps or came to a stop slowly while making a lot of turns (like in a parking lot), the engine would cut off. I took it to the dealership, and they replaced a crankshaft sensor. Problem solved.
Current Mood:

aggravated

Current Music:

Foreigner - "Cold as Ice"
The bartender didn't seem to know what the hell they were doing, which was odd given the types of upscale drinks they offered. I got a shitty mojito, and then figured I'd try some Johnnie Walker Blue Label ($150-200 a bottle, $30 for the single drink) since most of the dinner was going to be reimbursed. I asked for it with a splash of water (no ice). I finally got it about fifteen minutes later with so much water and ice in it, I could barely taste it. I would have sent it back, but I couldn't for reasons I can not currently disclose (wink, wink). Anyway, I'd give a rating for the scotch, but I couldn't taste it well enough.
All in all, I'm just glad we didn't have to pay for most of it. Otherwise, I'd be pissed. It really wasn't horrible, but I expect much better for a price like that, and from a place where we've had some really fantastic meals before.
P.S. Got a bottle of Glenfiddich 15 yo. Solera Reserve, which is now cheaper than JW Black. Not the best I've had, but decent given the price. 3/5.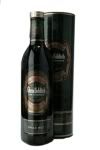 So we went to the Melting Pot fondue restaurant in Boca last night. The two we'd been to previously were pretty fancy and had great atmosphere, service, food, etc. This one felt more like being at Applebees. The food was mostly pretty good, but everything else was crap. We had a table of about ten screaming kids next to us acting like they were at Chuck E. Cheese the whole time. We asked the manager to do something about it since we were paying a hell of a lot of money to try to have a nice dinner. His response was, "Well they'll leave pretty soon." By soon, I guess he meant 20 minutes later. The music ("Margheritaville", etc.) made me feel like we were at Hooters. Our waitress was okay, but not nearly as good as we usually get there. She didn't even flambe our amaretto chocolate like she was supposed to (which was one of the highlights of our previous visit).
Current Mood:

annoyed

Current Music:

The Doors - "People Are Strange"
Glenlivet 15 y.o.
This one had some slight urine-y undertones when first tasted. Once it settles in, though, it's pretty decent. Overall, I'd give it 3/5. I expected better, given the price.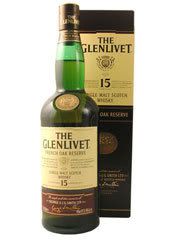 Dimple Pinch 15 y.o.
Not bad. Reminds me of JW Black. At least it's cheap. 3.5/5.
Current Mood:

calm

Current Music:

Golden Earring - "Twilight Zone"
Dani finished her drawing fund raiser last week. It brought in about $1000 altogether. $100 went to the American Cancer Society, $100 went to us for expenses, and $800 went to her Phi Theta Kappa chapter, which was by far the most they've ever raised. It was hard work, but we were really happy with how much we raised.
We're getting a lot of students in for the summer semester at work. The problem is, every time one gets admitted, another one decides to defer or quit completely. Kind of frustrating.
We saw Spiderman 3 last night. Pretty decent. Wish they would have killed MJ, though.
Tomorrow we're having a Hamlet party with some of Dani's classmates. Imagine my excitement. Really.
First swim of the new year. Nobody at the pool on a nice, hot Saturday afternoon for some reason. The thing that sucks most about not working Saturdays anymore is not getting a day off during the week where I could usually get the pool all to myself. On the weekends, there are usually about 20 kids in there going nuts. I guess they're all at the air and sea show.
Current Mood:

relaxed

Current Music:

Red Hot Chili Peppers - "Dani California"


Also, Dani's PTK fund raiser is going great so far. She got Best Buy to donate some iPods, and gift certificates from a lot of other places. She's made $50 so far, and it hasn't really even started yet. I'm pretty tired now, or I'd write more.
We just got home from the Sinbad show, which was fun. People were calling out different topics for him to talk about, and he did a pretty great job of having jokes for everything.
Current Mood:

tired

Current Music:

REM - E-Bow The Letter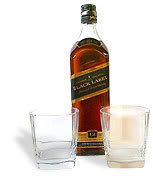 After Albertsons closed, I found a new liquor store down the street. I decided to try Johnnie Walker Black, which quickly became a favorite (at least at my budget). I usually buy about one bottle a month. After Christmas, they were sold out of the Walker Black, so the guy there suggested Glenrothes, a smooth Speyside that was probably my favorite that I've tried so far.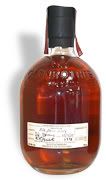 For my birthday, Dani got me a bottle of The Balvenie Double Wood, aged first in a Whisky Oak cask, and then in Sherry Oak. It has a complex flavor, and you can taste the different woods used to age it. I've only had it a couple of times so far, as I've been too busy with school to drink very often lately, but I'm really starting to like it.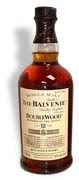 I'm still learning and getting into scotch. So far, I mostly like smooth, simple flavors. As I try more of them and develop my taste for it, I imagine I'll enjoy the more complex options.
I started drinking scotch a few months ago. The Albertsons where I used to buy alcohol closed, so they had clearance prices on on all the liquor. I decided to try a 12 yr. old blended (can't remember the name) for $15 that was originally $50. I had been looking for something I could drink straight, as mixing Coke and Dr. Pepper into things wasn't exactly helping my waistline (although I still enjoy a good ginger ale mixed with cognac). Anyway, the scotch I got was pretty good, especially when I discovered the level of smoothness you get from letting a little ice melt into it.
Current Mood:

busy

Current Music:

"Hip Hop" - Dead Prez
We went up to KC to visit the folks/friends a little before Christmas. We hung out with Kyle and Dave and played a lot of Monopoly. I got to try out Mom's Nikon, which is a lot nicer than the one we have. The extended family moved their Christmas up a couple of days so that we could go, which was nice. Kyle got wasted while we played poker and watched "The Patriot," so that was exciting. Then we flew back on Christmas Eve and did our Christmas thing here with Kathi, Andrea and the other Kathi at Shooters on the intracoastal.
(
Here are some pics.
Collapse
)
Since then, I've been working a lot and going to school full time. On my birthday, we went to Dave and Busters, which has a lot of arcade games, but is more geared toward grown-ups, so there aren't a ton of kids running around. That was a lot of fun. Dani and I played a lot of games and arcade basketball and won a ton of tickets. We got a yo-yo and bouncy balls and stuffed animals and stuff.
A few days ago, we went to a Stevie Nicks concert at the Hard Rock. It was pretty cool. I had to skip my accounting class, but I think it'll be okay. Stevie sang "Edge of Seventeen", "Gold Dust Woman", "Landslide", and a lot of other good stuff. This was a couple days before Anna Nichole Smith died there.
Today, we started volunteering at
The Sawgrass Nature Center
's animal hospital. We went in and cleaned cages and fed the animals. They have lizards, snakes, parrots, rabbits, an owl, a prairie dog, skunks (de-scented), opossums, tortoises, ducks, a monitor lizard, and even an alligator. The place is pretty new and they're doing construction around it to build wetlands and other things for the nature center. I liked the animals a lot. We're going again on Sunday.
I guess that's been about it. More later.
So, I guess it's been a little while. I got A's in my classes last semester. Now I'm taking accounting, algebra and composition.
Current Mood:

tired

Current Music:

"Superman" - Goldfinger
In other news, Dani dressed up as a pirate for Halloween. We went to Shooters, which was having a big Halloween costume block party. Other than that, didn't do a whole lot.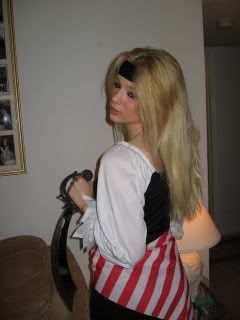 Kathi, Andrea and Jorge came over for Thanksgiving, which was cool. I made a ham for the first time, which surprisingly turned out pretty decent. We had a ton of food, which was all very good. And the Chiefs beat Denver, which put us in pretty decent shape for a playoff run (although the jackasses just lost to Cleveland. Who loses to Cleveland?).
Check out this cat: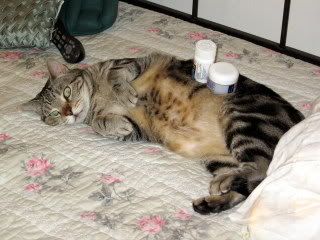 The next day, we drove up to Tallahassee, which took about 7 1/2 hours. We went over to the FSU film school to see Dave and Justin, who were doing the visual effects for Justin's latest short. We got a tour of the film school area (sound stages, etc.) and then Justin showed us the last few minutes of his film - minus most of the effects - which looked like a Hollywood movie. I can't wait to see the finished product. Afterward, we went and got some Mexican food, saw "Borat" (again) and tried to go to "Sunland" or something like that - a children's psych-ward that was shut down decades ago. Unfortunately, it was recently demolished, so we didn't get to to explore it like Justin and Dave had before. I hear it was pretty damn creepy. We did, however, sneak into the FSU football stadium and had to sneak around 007-style after realizing the door we got in through locked behind us. We eventually got out, though.
The next day, we wanted to go downtown, but the FSU-UF game was going on, so traffic was crazy. We ended up just heading back early.
This week, we've all been sick as hell. I've got finals coming up, and then our Christmas trip back to KC after that.
So I jumped the gun a little bit on the last post about the job. It actually turned out that I wasn't eligible for the position they wanted to give me because I don't have a degree. But after another month or so of screwing around, we came to a reasonable agreement, which basically means I get a raise but no benefits.
Current Mood:

sick

Current Music:

ELO - Showdown


Dani had two of her teeth extracted the thursday before last. She had implants put into her jaw along with some big screws. The anesthetic didn't work, so she could feel the whole procedure. She's been in a lot of pain since then, but they finally gave her some Combunox, which is a lot stronger than Vicodin.

So far, I have A's in my classes, which is good because I need to raise that 2.0 GPA I have from Northwest MO. I'm not aiming for a 4.0, but a 3.0 by the time I get my Associates degree would be nice.
So it looks like my permanent job (with benefits) is finally going through. My official application will be turned in tomorrow, so hopefully it won't take too long for all the paperwork.
Current Mood:

groggy

Current Music:

Pussycat Dolls - Loosen Up My Buttons