We went up to KC to visit the folks/friends a little before Christmas. We hung out with Kyle and Dave and played a lot of Monopoly. I got to try out Mom's Nikon, which is a lot nicer than the one we have. The extended family moved their Christmas up a couple of days so that we could go, which was nice. Kyle got wasted while we played poker and watched "The Patriot," so that was exciting. Then we flew back on Christmas Eve and did our Christmas thing here with Kathi, Andrea and the other Kathi at Shooters on the intracoastal.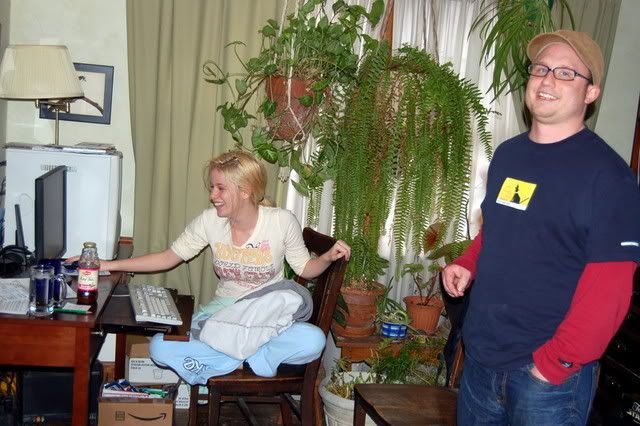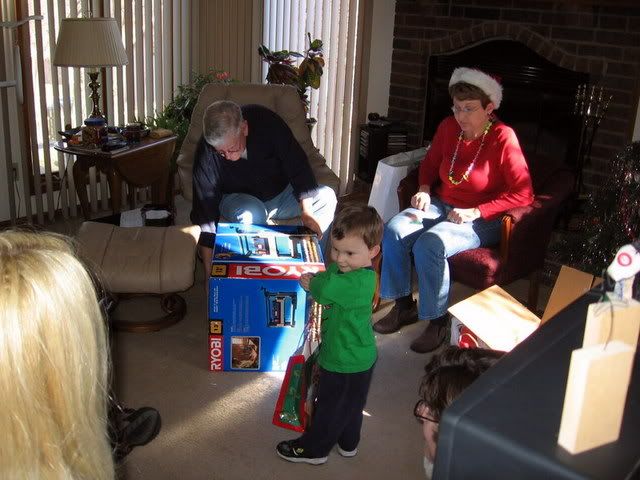 Since then, I've been working a lot and going to school full time. On my birthday, we went to Dave and Busters, which has a lot of arcade games, but is more geared toward grown-ups, so there aren't a ton of kids running around. That was a lot of fun. Dani and I played a lot of games and arcade basketball and won a ton of tickets. We got a yo-yo and bouncy balls and stuffed animals and stuff.
A few days ago, we went to a Stevie Nicks concert at the Hard Rock. It was pretty cool. I had to skip my accounting class, but I think it'll be okay. Stevie sang "Edge of Seventeen", "Gold Dust Woman", "Landslide", and a lot of other good stuff. This was a couple days before Anna Nichole Smith died there.
Today, we started volunteering at
The Sawgrass Nature Center
's animal hospital. We went in and cleaned cages and fed the animals. They have lizards, snakes, parrots, rabbits, an owl, a prairie dog, skunks (de-scented), opossums, tortoises, ducks, a monitor lizard, and even an alligator. The place is pretty new and they're doing construction around it to build wetlands and other things for the nature center. I liked the animals a lot. We're going again on Sunday.
I guess that's been about it. More later.
So, I guess it's been a little while. I got A's in my classes last semester. Now I'm taking accounting, algebra and composition.
Current Mood:

tired

Current Music:

"Superman" - Goldfinger